Last night I caught Fast Ed (really?) making his coconut bread on Better Homes and Gardens. You can see the video here, and is it just me or did they speed it up a bit?
It's a simple as you can get.
Heat the oven to 180 degrees, butter and line a loaf tin.
Whisk together 1.5 cups of coconut milk (that's close enough to a 400ml can), 2 large eggs and 75ml of vegetable oil.
Combine 1 cup of castor sugar, 2 cups of shredded coconut and 2.5 cups of self raising flour. Add this to the milk mix and beat well until it's all combined. Lick the beaters.
Pour the batter in to the prepared tin and whack it in the oven for 50-55 minutes.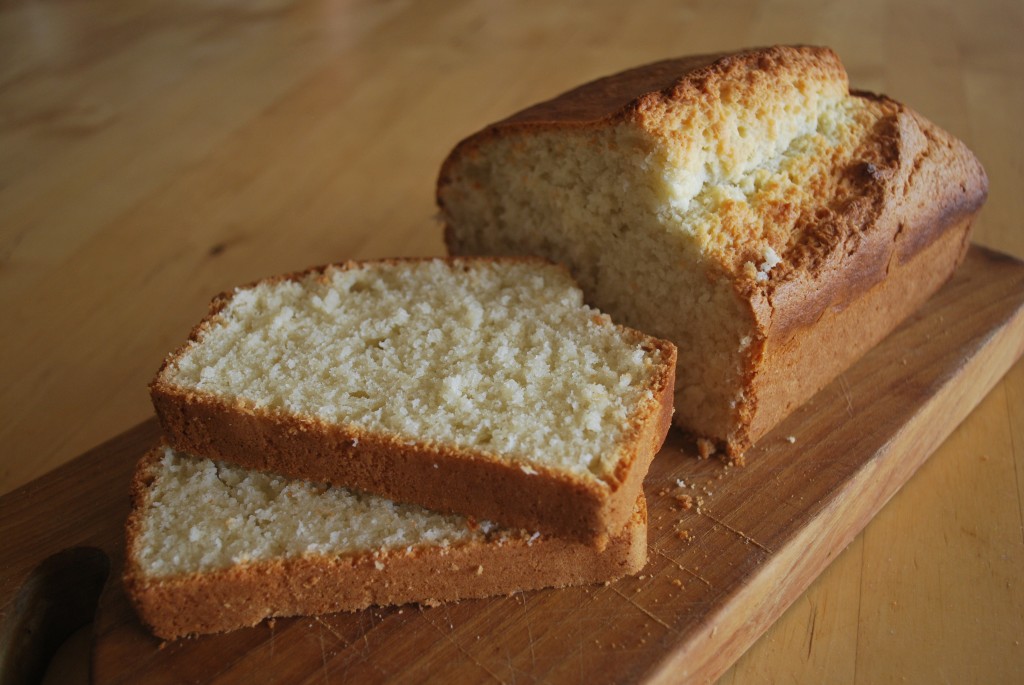 This one came out light, fluffy and packed full of coconut flavour. Tasted delicious with a bit of jam spread on it still warm from the oven.