The other day Phee asked if I'd bake a cake for her birthday. Gulp. That's pressure. I hunted through Margaret Fulton and found many cakes I wanted to make – most of them ginger – but when I saw the chocolate fudge cake I knew I'd found the one.
I haven't made many cakes so it was a bit daunting. I'd always thought chocolate cakes would be more difficult and this one wasn't a cake as such, it was more about the fudge center. It also involved beating eggs and folding them in without collapsing them – scary stuff for a beginner.
I made the cake and was a bit scared. It looked very cooked, not fudge like at all. I left it to cool and it began to sink, which in this case was a good sign, but it still looked a little too well done.
In the end I had nothing to worry about.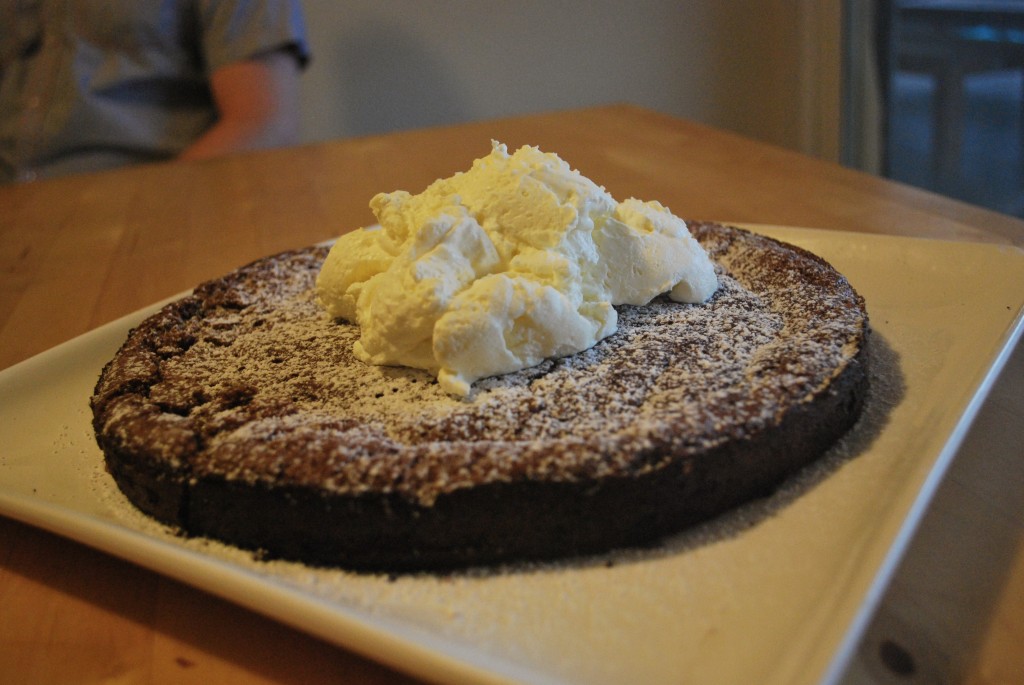 Dear god it was yummy. Nice and chewy on the outside, just as it should be, and deliciously moist and fudgy in the middle. Talk about rich, two small slivers was more than enough.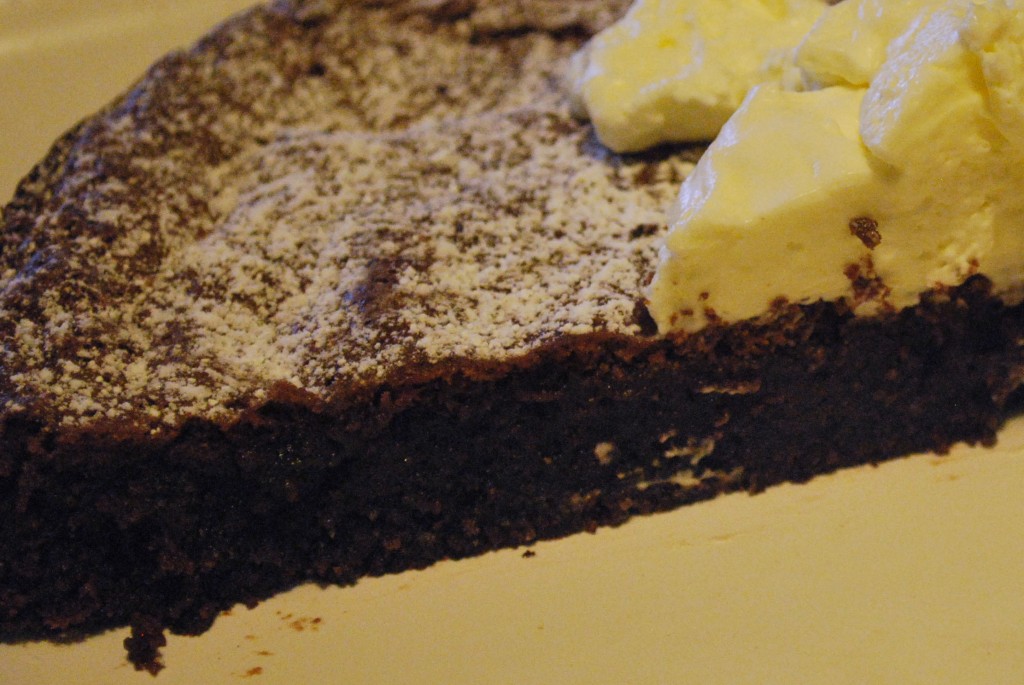 This one goes on the roster.