I was flicking through taste.com.au and came across a lemon cheesecake recipe.
Now cheesecakes are always popular and lemon, I love lemon anything so I thought I'd give it a go.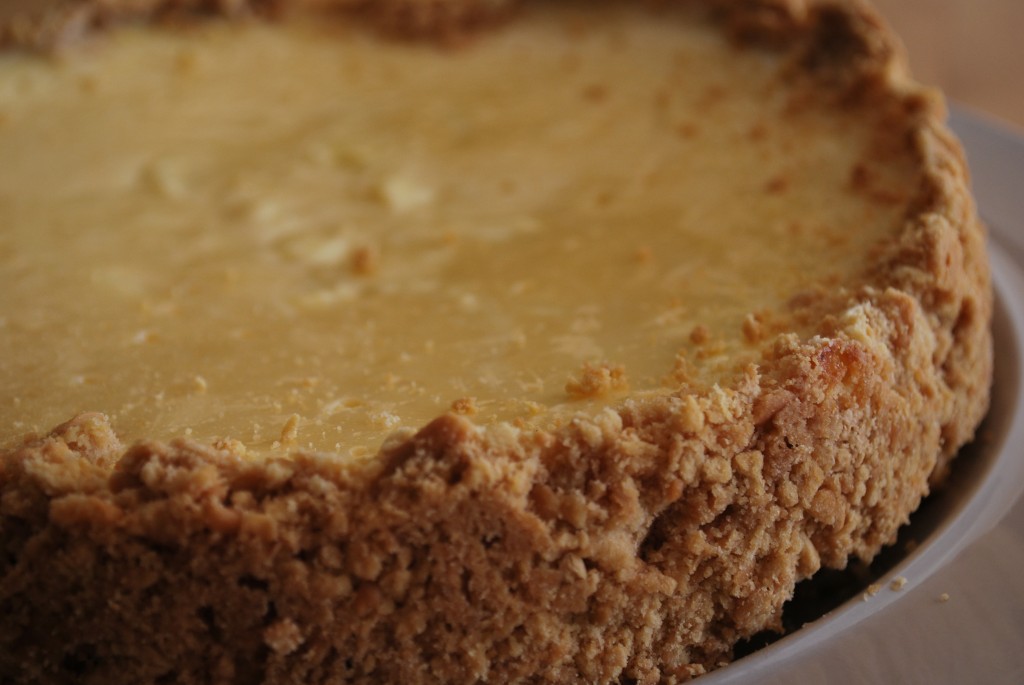 As you can see it worked out okay. I know to make the crumbs for the sides and base a lot finer next time though. The sides need to be a bit thicker too but it tastes great, There was a serving suggestion of cream on the side; trust me, you don't need it. Next time I may do 50/50 lime. I also need to work on making the sides more presentable. I'm happy for a first try, second will be even better.
Lemon Cheesecake
250gm Marie biscuits
150g butter, melted
500g cream cheese, softened – I used lite cream cheese
3/4 cup caster sugar
3 teaspoons of finely grated lemon rind
1/4 cup lemon juice
1) Heat the oven to 16 degrees or 140 if it's fan forced. Grease a 20cm pan. A springform pan is ideal for cheesecakes.
2) Place the biscuits into a food processor and whizz around until chopped up well. Add the butter and keep on whizzing until they are well combined.
3) Press this mixture in to the pan. About a third should go on the the base, you can use a spoon to stop it sticking to your fingers as you press. Then start pressing the remainder in to the sides of the tin. I found a height of about 3cm was fine.
4) Beat the cream cheese, sugar and lemon rind. It should be smooth when you start adding the eggs 1 at a time, making sure the egg is combined well before adding the next. When all eggs have been added add the lemon juice and beat for a minute.
5) Poor the mixture in to the tin. Bake it in the oven for 50 minutes – the filling should be wobbly in the middle and firm around the edges. Allow it to cool in the oven with the door open a bit. Once cool place in the fridge, overnight is great but if you can't wait try and give it four hours.