I've been reading the Age's Good Weekend for decades now and always skipped right past the recipes, I mean, only clever and insanely talented people could ever cook/bake them. Mere mortals need not apply.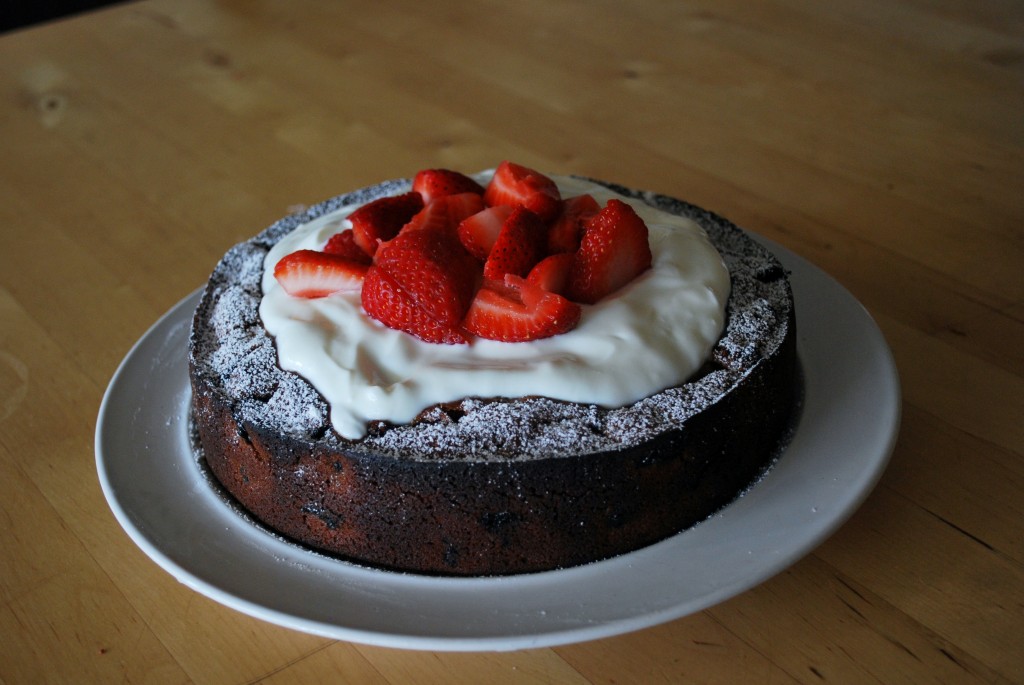 This morning I paused on Neil Perry's Strawberry and Yoghurt cake. It looked delicious and when I looked it seemed almost too simple to be true. No eggs and polenta made it different to anything else I have baked so after grabbing some polenta from Coles I set to work.
I took my time, didn't stress and it worked! Two hours in the oven is a long time to wait to see how everything turned out but the wait was well and truly worth it. The kids weren't too impressed with the yoghurt topping ("ugh, too sour" cried Moo) but they loved the cake. Rae loved it all. Next time I'll whip some cream for the top.
You can find the recipe online at http://www.smh.com.au/lifestyle/food-by-neil-perry-20130211-2e78y.html