Margaret Fulton strikes again.
I didn't plan it but I've made two peanut butter sweets in a row. In her recipe Margaret says she adapted an American recipe for peanut butter cheesecake to Australian tastes – I assume it's a little less 'heavy' and lighter on the peanuts.
This recipe called for Wheaton Chocolate biscuits but the local Coles didn't have any so I opted for Chocolate Ripple instead – not sure but I think they may be heavier than Wheaton's. I also had to adapt as I didn't have a small enough flan tin so, to avoid spreading the crust too thin, I used a baking tin instead.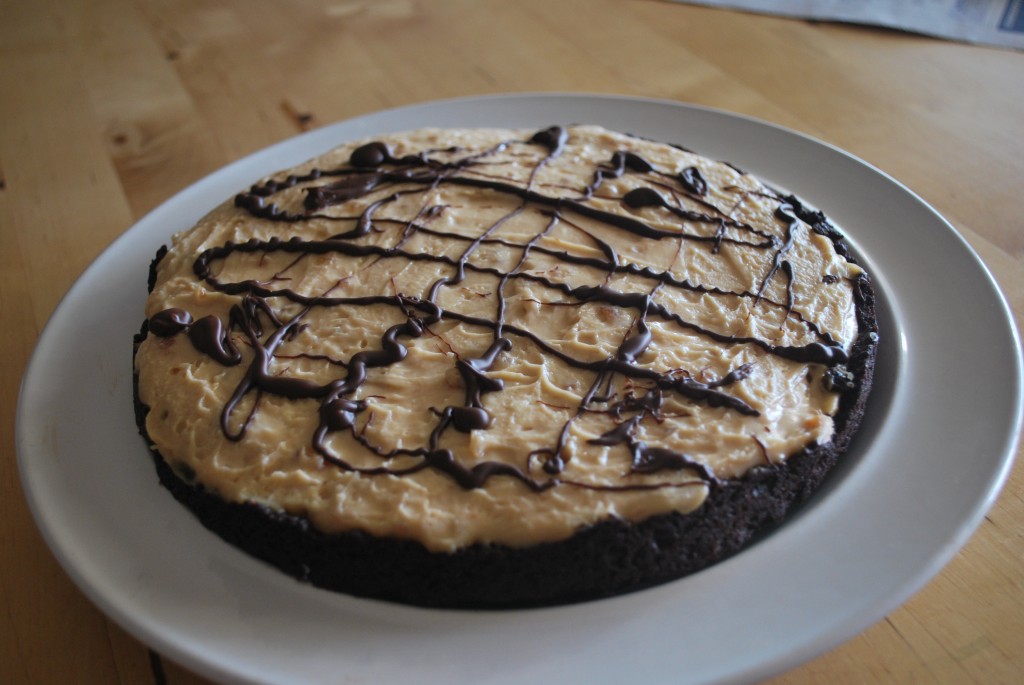 It was also my first go at decorating (and I use the term very very loosely) with melted chocolate. I need to work on the control here. A thicker bag and steadier hand would have helped.
I made it last night and let it chill overnight in the fridge before applying the chocolate. It's now back in the fridge waiting for the verdict after tonight's dinner.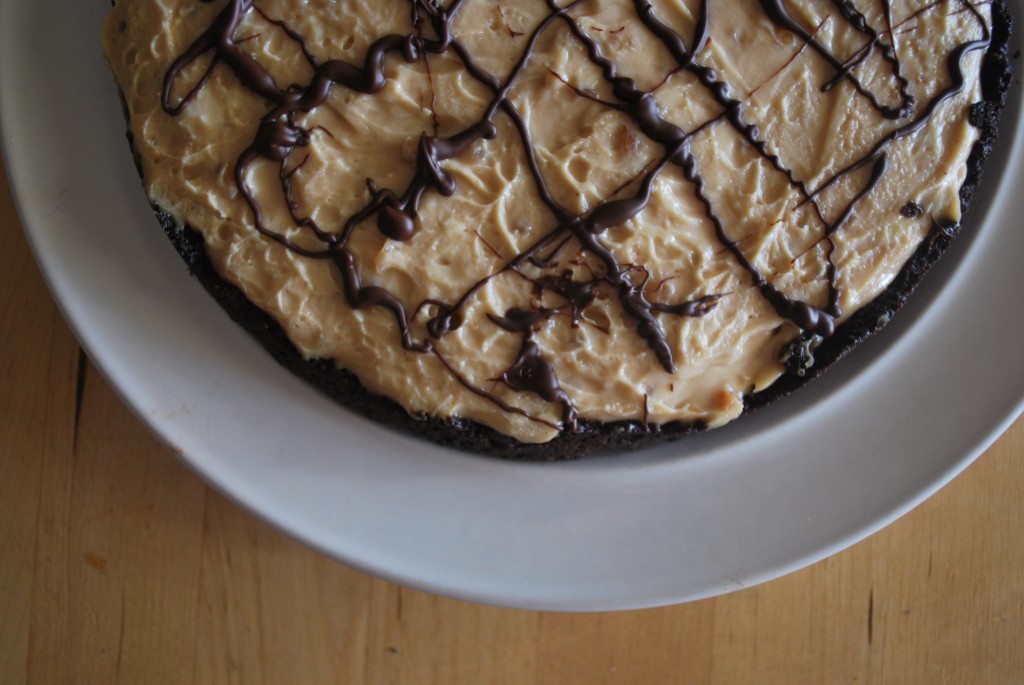 Source : Margaret Fulton Baking
Complexity : Simple
Preparation Time : About 20 minutes
Baking Time : 15minutes, overnight to set.
What I Learnt : Heavy bags for piping.
Issues : Lack of proper sized equipment.