Sunday afternoon and a school week looming so I thought I'd make some biscuits for school lunch boxes. Rae had found the recipe for peanut butter biscuits in Margaret Fulton and commented that she'd like them so what Rae wants…
The highlight was getting to use my mixer for the first time. Low-light was I wasn't too good on the creaming of the sugar (more like mixing it up a bit and nowhere near enough) but in the end it didn't seem to matter too much. The bigger factor was the oven. The first batch I put in at the top of the oven and it was too hot, While not burnt they are bit too dark. The second lot I lowered the temp and moved them down to the middle and, to quote Goldilicks, they are just right.
Rae's had one and loved it, I think it needs more peanut taste. I'll let you know what the kids think.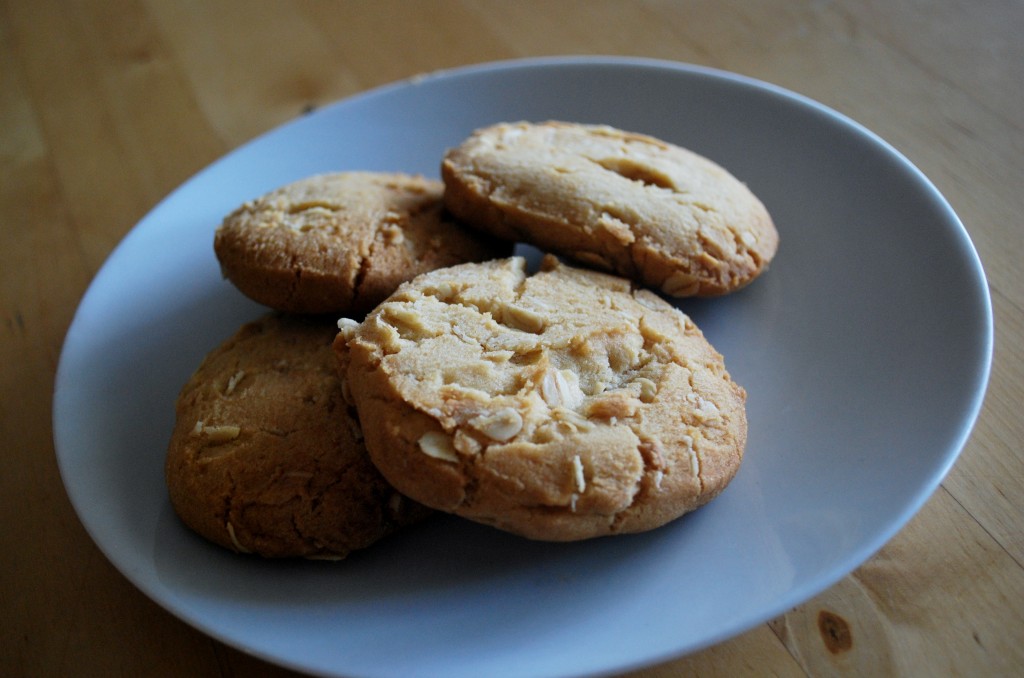 Source : Margaret Fulton Baking
Complexity : Simple
Preparation Time : About 20 minutes
Baking Time : 20 minutes
What I Learnt : Don't use top shelf if possible. I need to learn how to cream butter and sugar properly.
Issues : Slightly overdone first batch.